Stones Deny Coachella Performance but Festival Facebook Still Teases?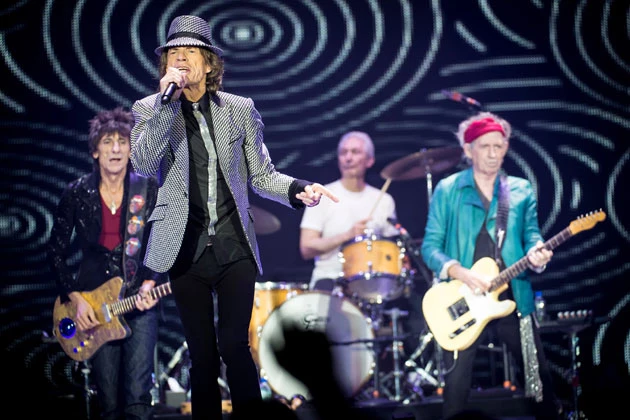 After a Rolling Stone.com article and the release of a Facebook photo from Coachella, the Rolling Stones might be playing the festival this year afterall. It seems the Facebook photo on Coachella's page teases their performance.
The photo that appeared on Coachella's Facebook page looks to many like a stone…on the Coachella field…a very round stone, like one that could roll. The caption says "Happy New Years! We're excited, hope you are too!" But, it turns out, a rep for Coachella promoters Goldenvoice clarified that the orb in question is a polo ball. WTF is that supposed to mean?
For the piece de resistance, last month a note under the 'Tour' section on the Stone's mobile app listed April 12 in Indio, California, and it was listed as 'Coachella 2013.'
However, somebody within the Stones camp realized that the news was out, and it was gone a couple of hours later. But not before sharp-eyed fans had taken screen captures of the screen and tweeted the news.
The Rolling Stones are playing Coachella 2013 according to their official iPhone app. Proof: twitter.com/JustinLuey/sta…

— Justin Luey (@JustinLuey) December 14, 2012
Keith Richards had previously told Rolling Stone "My experience with the Rolling Stones is that once the juggernaut starts rolling, it ain't gonna stop." adding, "We ain't doing all this for four gigs!"
Others on the fans facebook page hinted that it meant Daft Punk and even John Denver because there are mountains in the photo.
Coachella 2013 will take place in Indio, California over two weekends: April 12-14 and April 19-21.
Best of The Rock Station 99X