Greg has been working in rock music for over a decade, from alt rock to metal, and everything in between. He's been honored with a handful of accolades, including a national Program Director of the Year Award. Greg is currently the Brand Manager for 99X in Shreveport, LA.
I was born in Shreveport, Louisiana on a chilly, late-October afternoon. After graduating from Caddo Magnet High School in 1993, I attended LSU-S and BPCC before finding my first love, broadcasting. I worked in the Shreveport market at several stations, making a name for myself, and even working with some of the fine folks that are here at TSM now! In 1998, I joined the United States Air Force, and worked as an Air Traffic Controller for six years
Follow Me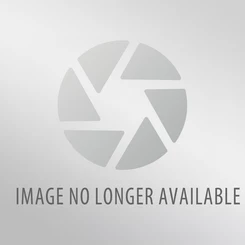 If this was Tinder, I'd just put up a picture and be done with it. But since this is a bio, here's a little about me: I'm obsessed with rock music, pizza, my dog, my pj's and a particular type of adult cinema. I love a good rock concert not just because of the kick ass music, the sense of community and the permanent damage to my hearing, but also because I get to wear clothes I would never wear in front of my dad. I'm a Cuban that moved to Miami when I was two and I definitely did not arrive via private jet…
I am the Richard Branson of rock radio - only without the profile or the money. Imagine Marilyn Manson, Andrew Dice Clay, and Taylor Swift rolled into one, at a tenth of the price. Musical genius has never been so accessible. I am an enigma, surrounded by intrigue, shrouded in mystery, and sometimes covered in chocolate. I have to say, my favorite part of being on-air on 99X, is stepping out from behind the mic and meeting everyone that shares my passion…
Follow Me
After being out of radio for 13 years, during which time he diligently set about losing his hair, getting married and learning the dark arts of The Breadman, an unexpected phone call from someone he didn't even know gave Steve one more chance to do what he loves. Life is funny sometimes...
Hometown: Montgomery, AL...but raised in Bossier City.Birthday: October 28th, 1971Sign: ScorpioMarital Status: Married to Gary Thomas, five years in FebruaryKids: One baby girl, Emma, who's four months oldPets: Sasha Anne, my baby kittyFavorite Artist: Toad the Wet Sprocket! Of course, they broke up, so their lead singer Glen Phillips would be my favorite. Also like Matchbox 20 (Twenty), John Mayer and other similar bandsFavorite New CD: Candlebox's new one was my latest purchaseFavorite All-Time CD: "Coil" by Toad the Wet SprocketFavorite Song Lyric: "Take your cautionary tales, take your incremental gain, and all the synchophantic games, throw em all away" (From "Throw It All Away" by Toad)
Full Metal Jackie began her radio career as a DJ at WSOU Pirate Radio, Seton Hall University's legendary metal station. Instantly addicted to the excitement of life behind the mic, she graduated Pirate Radio (and Seton Hall), to become an on-air personality at WHTG (Neptune, NJ), and later at WDHA (Dover NJ). Not content to limit her exposure to New Jersey, Jackie set her sights on bigger markets (and warmer climates!), making her way west to California's gold coast
I was born and raised in Phenix City, Alabama. Yes the spelling is correct; they just spell it wrong in Arizona. Phenix City is right across the Chattahoochee River from Columbus, Georgia. I began working here on 1130 The Tiger (KWKH) in 1990 and have done the Morning Show, Middays and Afternoon Show. I do traffic reports and I'm the webmaster for our 6 Townsquare Media websites in Shreveport.
Follow Me
The show is hosted by cast including Gregg "Free Beer" Daniels, Chris "Hot Wings" Michaels, Eric Zane, Producer Joe and Steve.