Tommy Ramone's Death: Rockers React on Twitter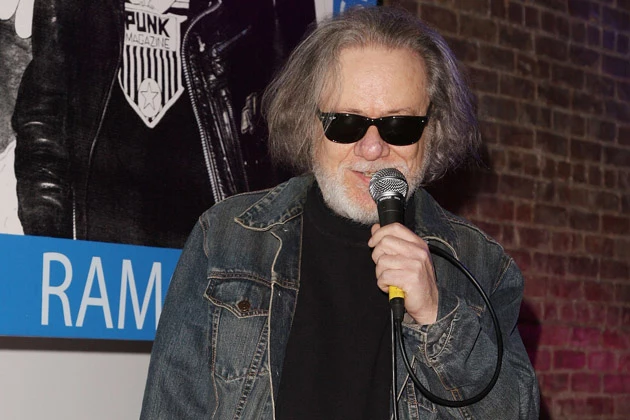 The death of Tommy Ramone, the last surviving member of the Ramones, has shocked the entire music world. Many of his colleagues and those who followed in his wake have turned to Twitter to say what his music meant to them.
Ramone passed away last night (July 11) after a bout with bile duct cancer. He left the Ramones after only their third album to concentrate on production, but his straightforward, breakneck drumming was incredibly influential on future generations of punk rockers. Read the tweets below to see just how how important he was.
We are saddened to announce the passing of Ramones founding drummer Tommy (Erdelyi) Ramone. #RIPTommyRamone pic.twitter.com/kDBNMpn4Tp

— Ramones (@RamonesOfficial) July 12, 2014
Another legend gone today Tommy Ramone the original Ramones drummer . A reunion in the sky is in order. . RIP Punk Rocker

— matt sorum (@mattsorum) July 12, 2014
RIP Tommy Ramone

— Duff McKagan (@DuffMcKagan) July 12, 2014
Chris Stein remembers Tommy Ramone: "He was a lovely gentle guy, super smart. The last of the original Ramones." RIP, Tommy.

— Debbie Harry/BLONDIE (@BlondieOfficial) July 12, 2014
RIP Tommy Ramone. All together now…….#TheRamonesForever

— Garbage (@garbage) July 12, 2014
RIP Tommy Ramone: With #Ramones, live at CBGB, 1977: http://t.co/HG7gxZbHSd

— Kurt Loder (@kurt_loder) July 12, 2014
Respect from all of us, to these American Originals. "Tommy Ramone, last of original Ramones, dies… http://t.co/3gEcJMQAdy

— Simple Minds (@simplemindscom) July 12, 2014
The Ramones made me wanna dress like I wasn't supposed to play catchy music, but did anyway. Punk is finally dead.. RIP Tommy Ramone

— butchwalker (@butchwalker) July 12, 2014
We've lost one of the greats. R.I.P Tommy Ramone

— Chad Smith (@RHCPchad) July 12, 2014
1-2-3-4! Last surviving member of the original Ramones, Tommy, has left the building. http://t.co/jY16yPS4dx

— Billy Bragg (@billybragg) July 12, 2014
Just found out that Tommy Ramone died today. One of the most ground breaking drummers and producers ever. And always nice. #PunkPartyLegend

— ANDREW W.K. (@AndrewWK) July 12, 2014
RIP TOMMY RAMONE

— The Cribs (@thecribs) July 12, 2014
Rip tommy Ramone…. Album of the day.. Ramones (Full Album) 1976 http://t.co/LyDNRHIX2i via @youtube

— django django (@thedjangos) July 12, 2014
Subscribe to The Rock Station 99X on
RIP TOMMY RAMONE Jan 29, 1949 – July 11, 2014 @RamonesOfficial http://t.co/w5bKSk8SIY

— Lita Ford (@litaford) July 12, 2014
Rest in Peace Tommy Ramone. pic.twitter.com/tP2XFmgd9k

— Nils Lofgren (@nilslofgren) July 12, 2014
RIP Tommy Ramone. One of the greatest drummers in one of the greatest bands I ever saw. http://t.co/Y5kFgXKrqo via @guardian

— Richard Barone (@RichardBarone) July 12, 2014
http://t.co/0ZZhTuZSyK Last surviving member of The Ramones original lineup, drummer Tommy Ramone has passed away

— Bumblefoot (@bumblefoot) July 12, 2014
A few words about Tommy Ramone from @JonnyTwoBags: http://t.co/jcA0DuiPj2

— Social Distortion (@SocialD1) July 12, 2014
RIP Tommy Ramone: your band captured the sound in my head http://t.co/yzwtwQQv77 via @guardian

— Andrew Loog Oldham (@loogoldham) July 12, 2014
Source:
Tommy Ramone's Death: Rockers React on Twitter
Best of The Rock Station 99X